Welcome to the James Meade Learning Center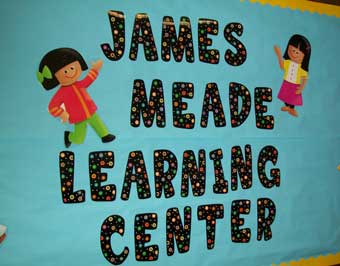 James Meade Learning Center, established in 2003, was named after the late Pastor James Meade. Pastor Meade possessed a desire for children to gain a spiritual education from birth through graduation. Pastor Meade advocated for all children to be educated and cared for within the Christian community and beyond. James Meade Learning Center adheres to the philosophy, focusing on child development and quality care for children six weeks old through Pre Kindergarten.
James Meade Learning Center (JMLC) is a 2 star awarded center through the Ohio Department of Job and Family Services and the Step Up To Quality Program. JMLC believes that earning a 2 star quality award was notable, however, maintaining the quality award since 2007 exhibits ongoing excellence.
JMLC staff is exceptional and professional. Among the certified teaching staff, the following credentials provide parents and children with additional support:
Family Life Education (National Council of Family Life Educators)
Court Appointed Special Advocates (CASA)
MA of Counseling (play therapy)
Family Counseling Services
Life Coaching
JMLC staff offers classes for families of adoption, children of divorce, children of parental incarceration, and bereavement.